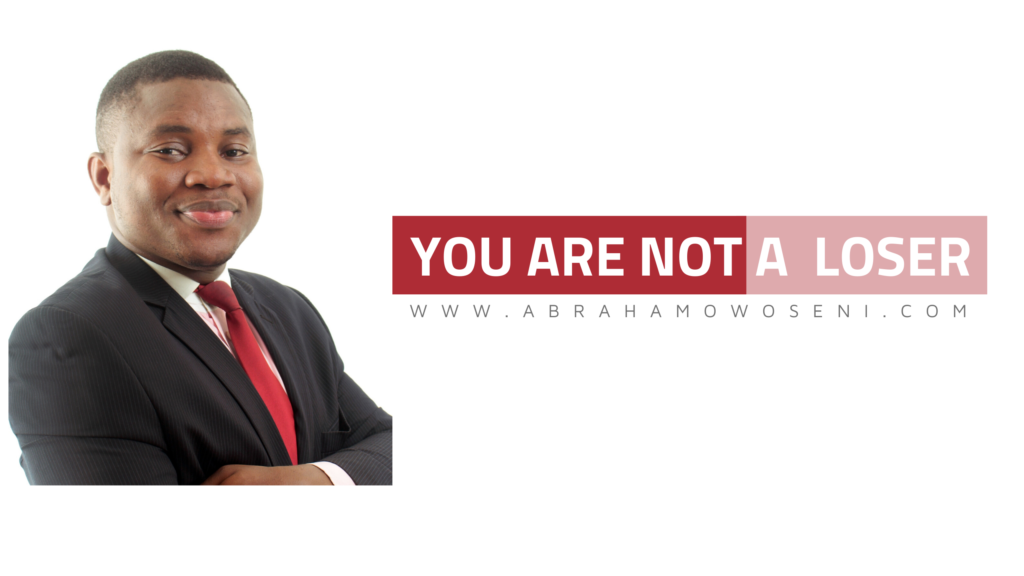 I like you to say this to yourself, beating your chest, "I am not a loser!"
Indeed you are not a loser. Do you really believe that? I do irrespective of challenging times and circumstances you may be going through, be rest assured that you are not a loser. Perhaps you are feeling as a loser in 2019 with failed goals and unmet expectations, not to worry, a new playing field is around the corner. Here is an approach I want to keep up with towards the new year 2020: be a new player! Yes, BE A NEW PLAYER.
In actual fact, what makes the New Year new, is the new you. You have an opportunity now to prepare as a new player, a new player with a dogged attitude to win. Let me show you how to do this: to be a new player, is to have a positive mindset, an attitude that attracts your goals to reality. There must an agreement between your goals and your attitude before they can come to reality. Have you ever been in a situation where your desire was actually different from what you expected? This is situation in most cases, your attitude is tilting to the left while your goal is tilting to the right. This why most goals don't get achieved.
As a new player, keep playing excitedly without doubts and dis-beliefs. Start that project, send out the proposal, register for that programme, sit for that exam, put in for that competition, package that idea, market that product. Remember, you are new player.
Similarly, as you do this, build an association with other positive people who will keep your vigor all through the new year ahead. A fire has been ignited, never let it die. Go back again to your goals, believe in them, picture yourself in their achieved states, see them so much that it becomes so real to you. This is kind of approach you need as a new player.
Say this to yourself, I AM NOT A LOSER, I A NEW PLAYER!
Think about this and meditate on it. But take these last words; AS A NEW PLAYER, KEEP PLAYING EXCITEDLY WITHOUT DOUBTS AND DISBELIEFS.
Thank you for your time. And hey, don't forget to "like" it. And if you really like it, be a blessing to others by sharing this!
P.S: Please don't hesitate to drop your comments or questions. I will personally respond to them within 24-hours.

#LifeMouldingNuggets