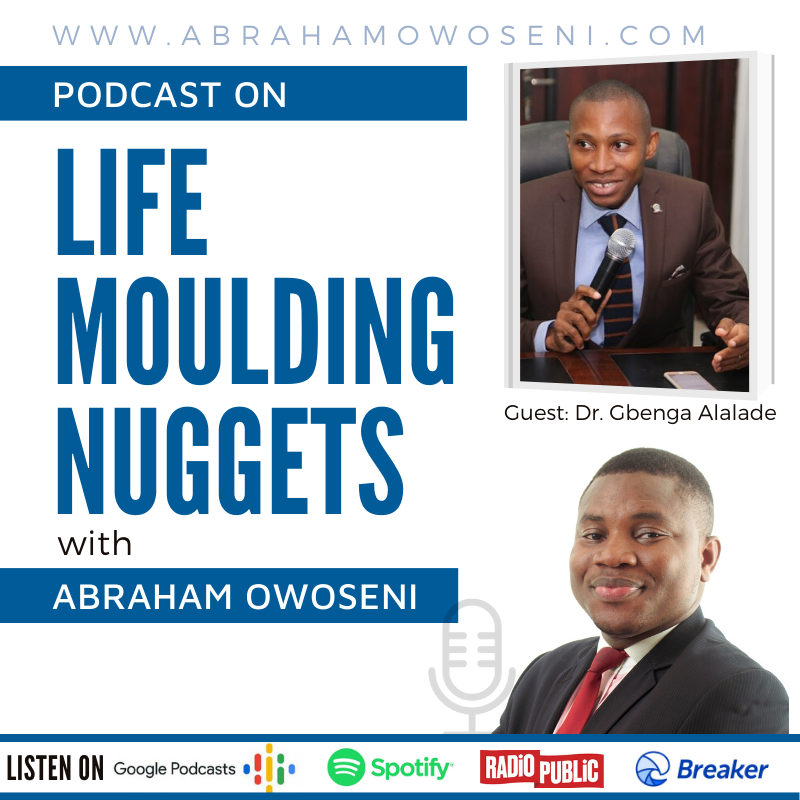 Hello and welcome to Life Moulding Nuggets
This episode is a big surpriseee. I have a guest joining me on this episode. He is a mentor and an astute professional; his name is Dr. Gbenga Alalade. Today's nugget is titled Vision for the New Decade.
Yeah, it's a new year but more importantly, it's a new decade.
You don't want to miss today's nugget. We shared around:
How to catch a vision for this new decade;
Generic purpose for mankind versus God's specific purpose for an individual;
Sources of Vision
Setting New decade goals amongst others.
Now, go ahead and Listen
You can join the conversation; feel free to drop a message, comment, feedback
You can follow and send a DM to Dr. Alalade on Instagram @gbengaalalade
You can as well reach him via mail at alaladegbenga@gmail.com
I gave out two free gifts on the podcast!! Get them here www.abrahamowoseni.com/freegifts